ORTA Richmond Hill Chapter Meeting - June 11, 2015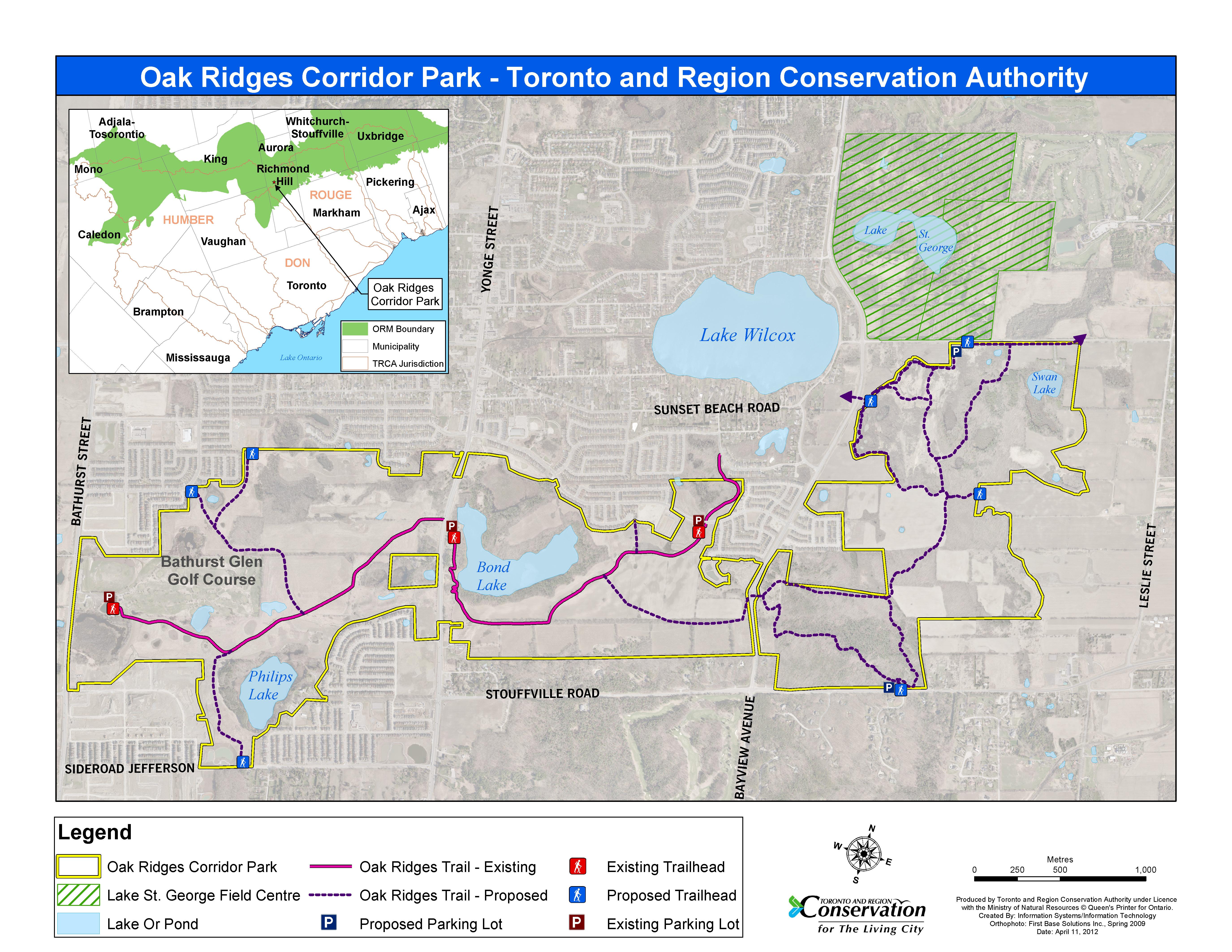 Thursday, June 11th.  6:30 pm to 8:30 pm 
York Central Library (Yonge & Major Mackenzie)
The Richmond Hill Chapter of ORTA is holding a special meeting on Thursday, June 11th which will include a presentation by TRCA on the new trail development in the Oak Ridges Corridor, including Jefferson Forest. This represents a significant extension of the Oak Ridges Trail system (see map above).
Kasey Livingston, TRCA Project Manager, Watershed Strategies Division, will be providing an overview of the Oak Ridges Corridor Park and Conservation Reserve including the existing and proposed trails, as well as opportunities for collaboration with community groups. As part of this, ORTA has been invited by TRCA to be on the new 'Friends of' stewardship committee for the Oak Ridges Corridor. 
You are cordially invited to attend this meeting which should be of interest to all ORTA members even if you are outside of Richmond Hill.   
RSVP: ws@oakridgestrail.org
Richmond Hill Chapter Committee Members
Co-chair:  Vicky Chan
Co-chair:  Malcolm Hann
ORTA Representative on the Oak Ridges Corridor Stewardship Committee: Jerry Wajgensberg
Trail Captain 1:  Doris Youssef
Trail Captain 2:  Gaye Spence
Trail Captain 3:  David Ong
Trail Captain 4:  John Weston
Trail Outings Coordinator:  Margaret Lewis
Liaison with the Town of Richmond Hill:  Malcolm Hann
Publicity Coordinator:  Millie Wan
Event Organizer, Mill Pond Splash:  Pauline Ong