Duckboard Rehab in Palgrave Forest
Early on the morning of Wednesday 25 November 2015, a stalwart group of six ORTA volunteers plunged into the wilds of the Palgrave Forest and Wildlife Preserve to rehabilitate two sections of duckboards that had suffered damage at the hooves of equine trail users.  TRCA had built the duckboards several years ago, laying 1 inch (rough) lumber on a triple run of 4×4 stringers.  In order to repair the broken boards and prevent further damage, TRCA had delivered 2 inch thick boards to the easterly end of the duckboards with the intention of overlaying the existing structure.  With winter imminent, the Authority sought help from ORTA to complete the work.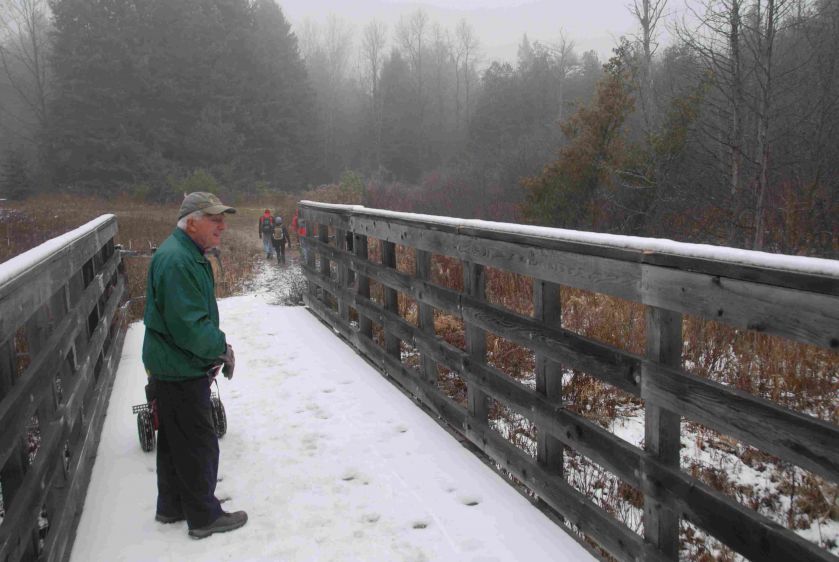 Unfortunately snow and fog meant that the existing structure and the new wood were both covered in snow and ice, which we were ill equipped to remove in an efficient fashion.  The team perservered, and by 13:30 completed the first (longer) length of duckboards and had delivered boards forward to the second, which awaits a second visit to complete their installation.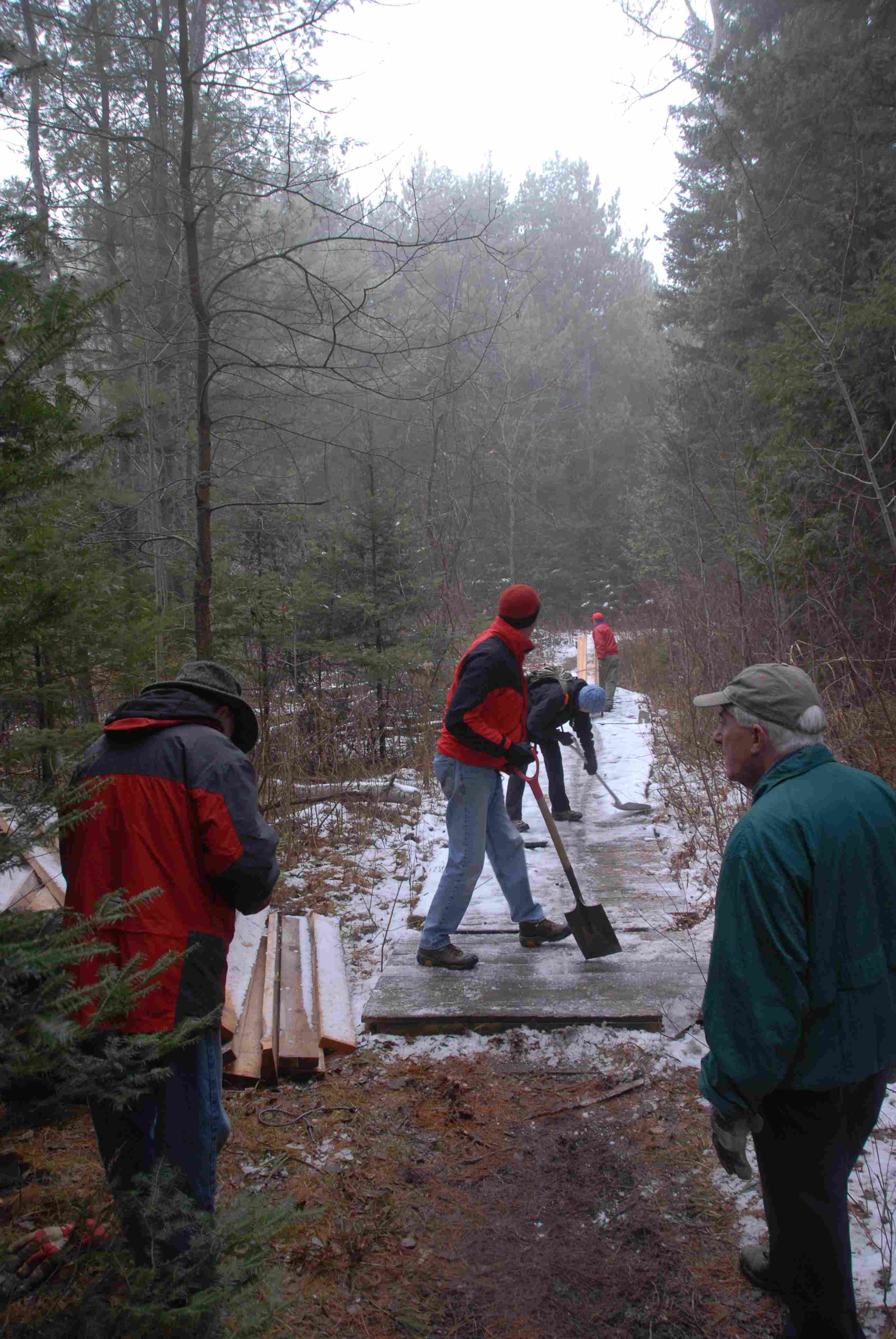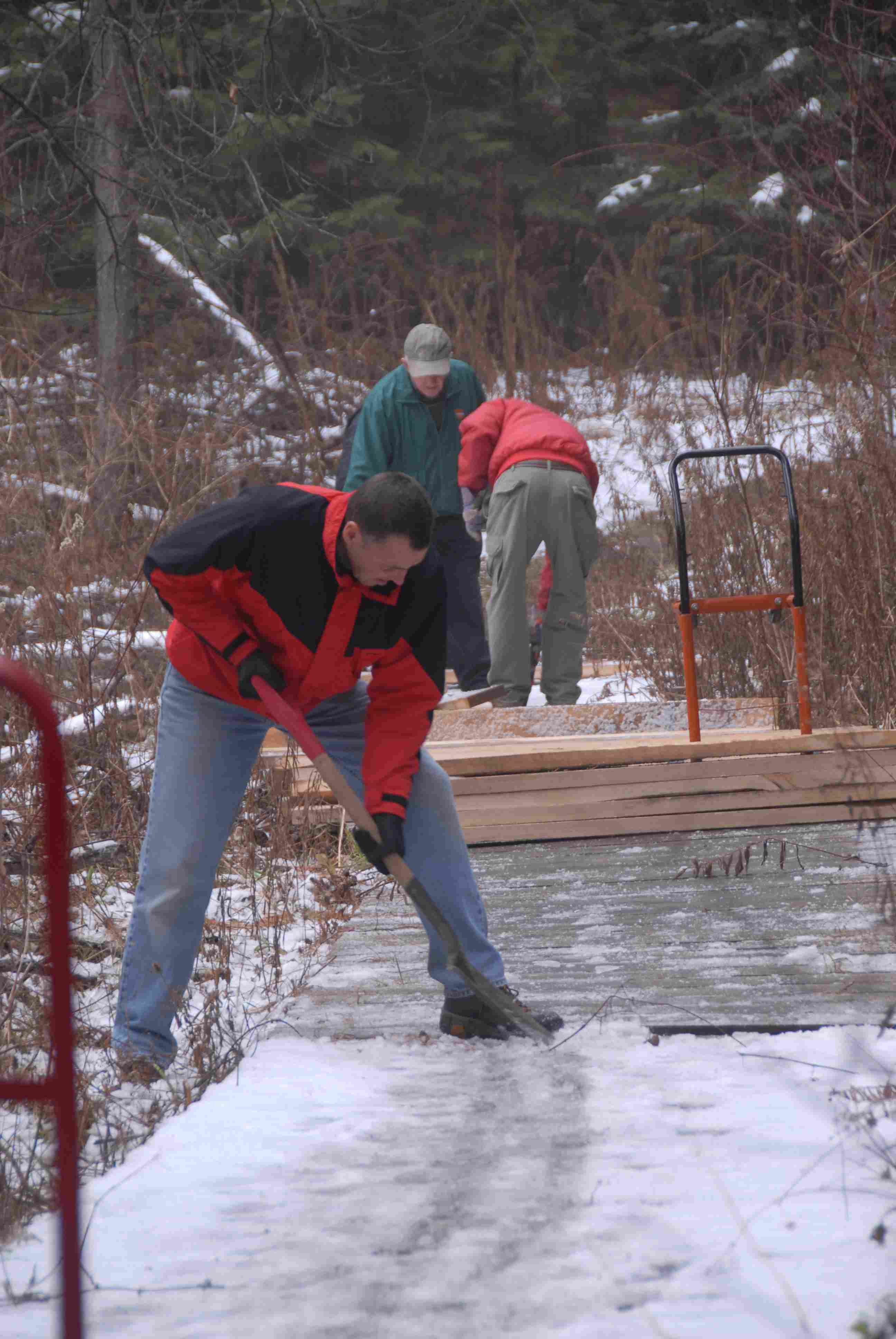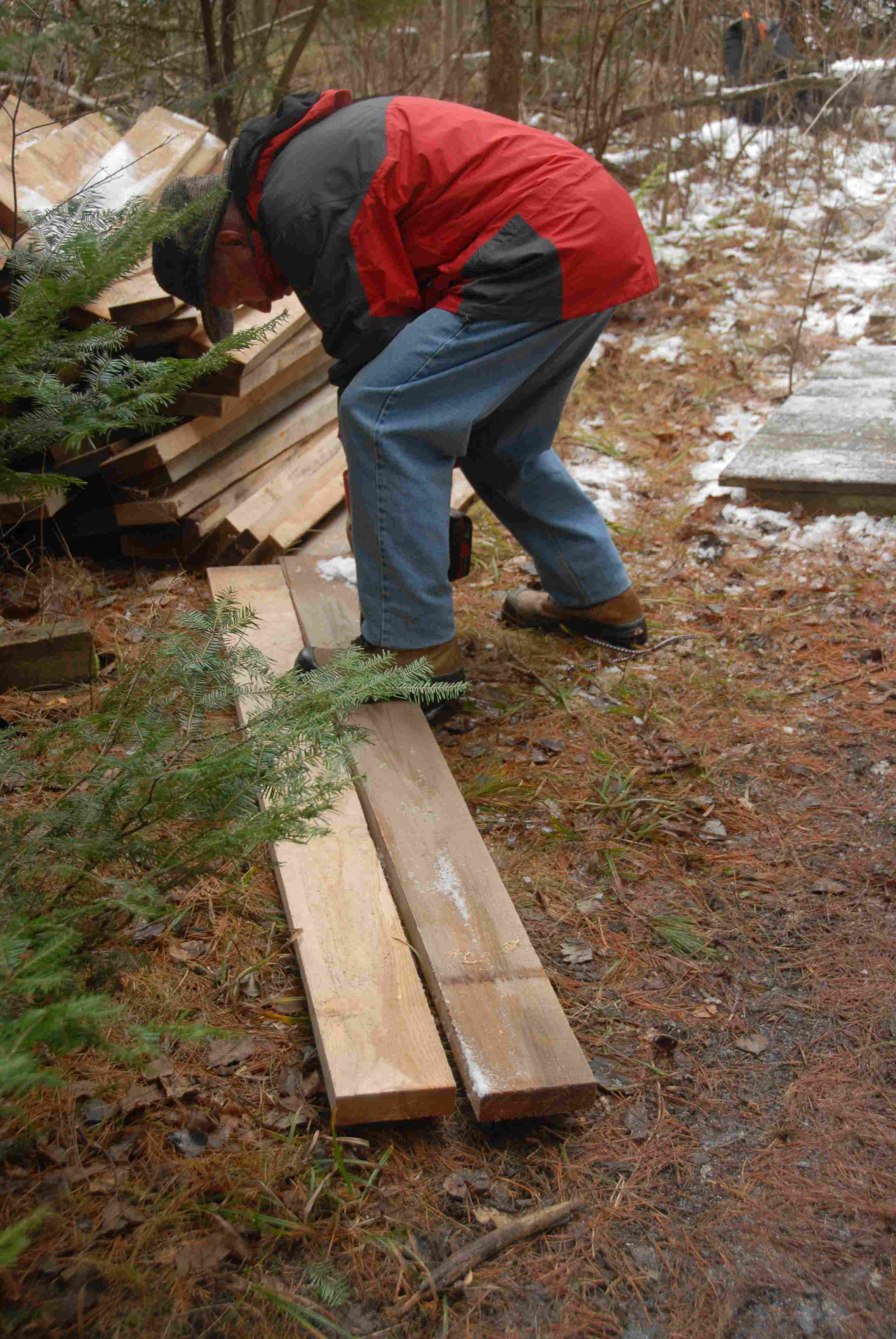 Predrilling shank holes for the deck screws.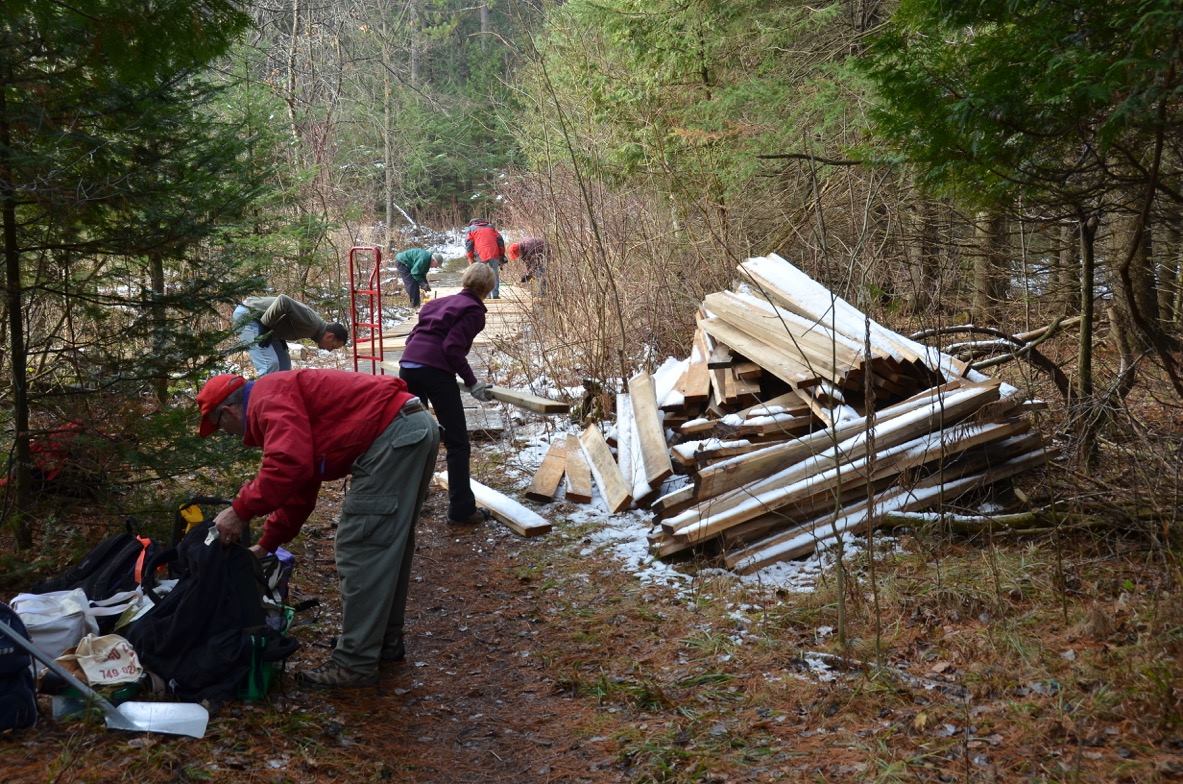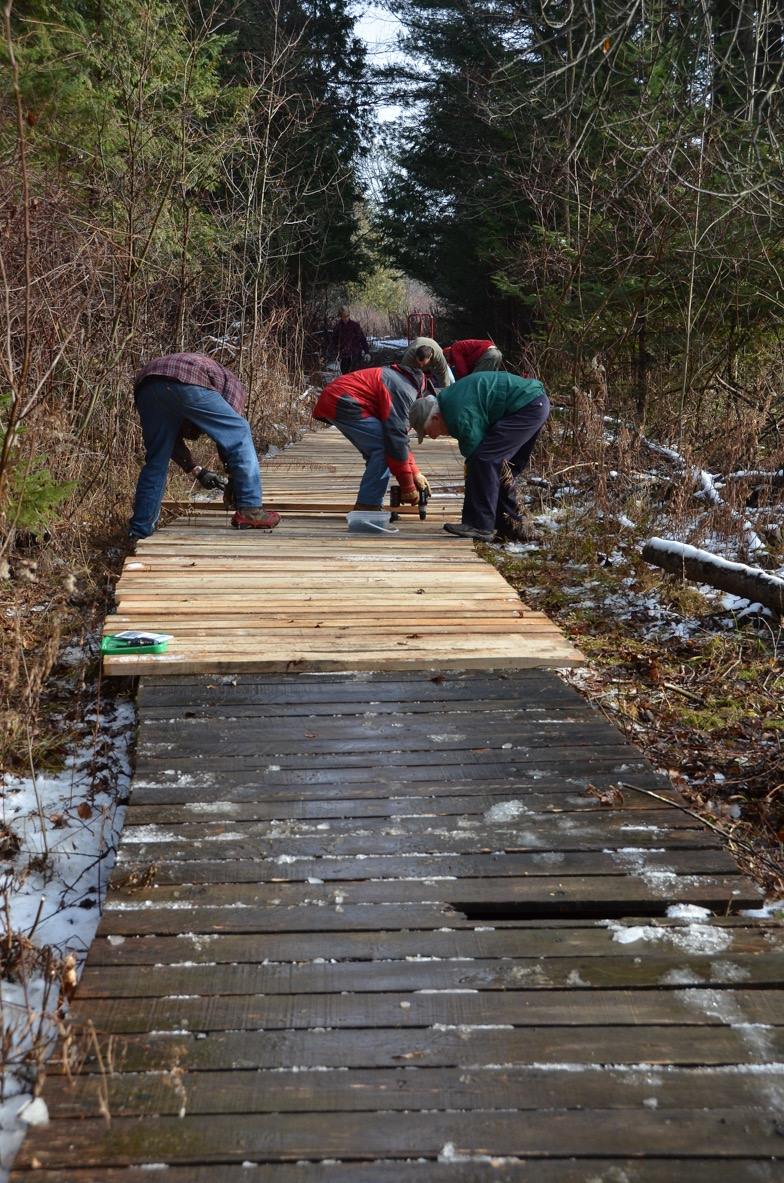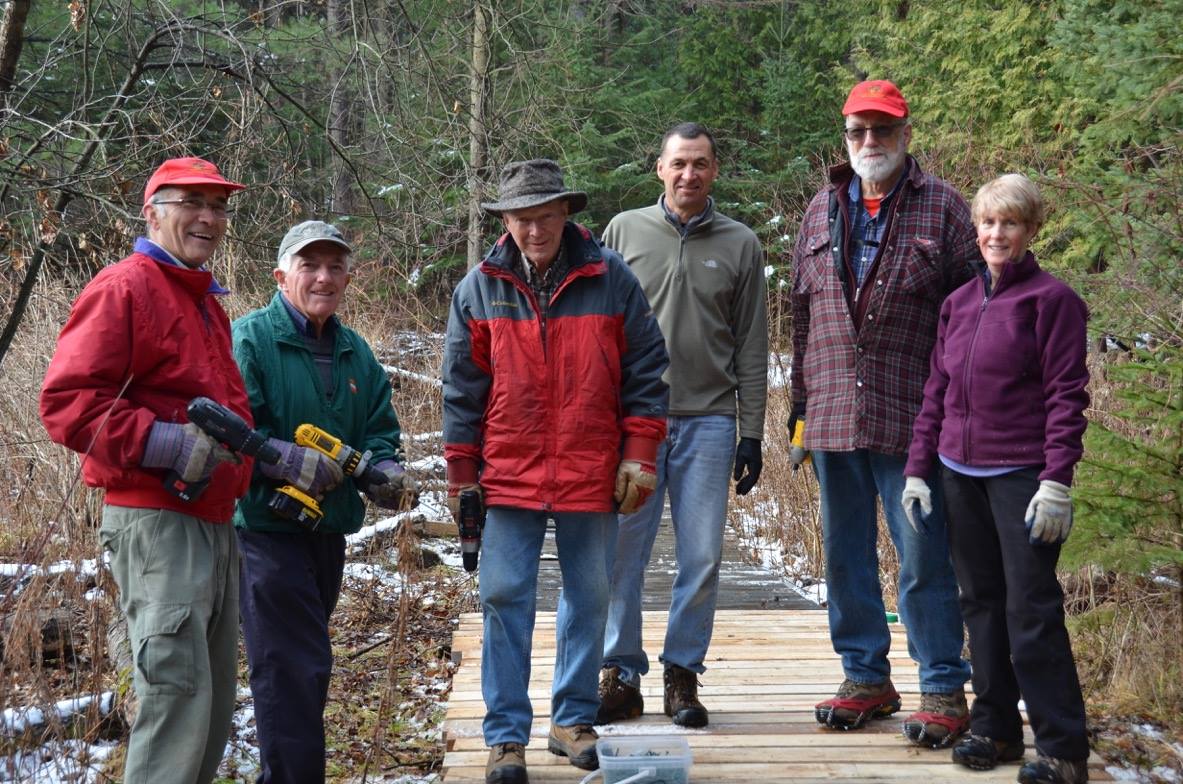 Brian, Harry, Bill, Dave, Bill, and Laurie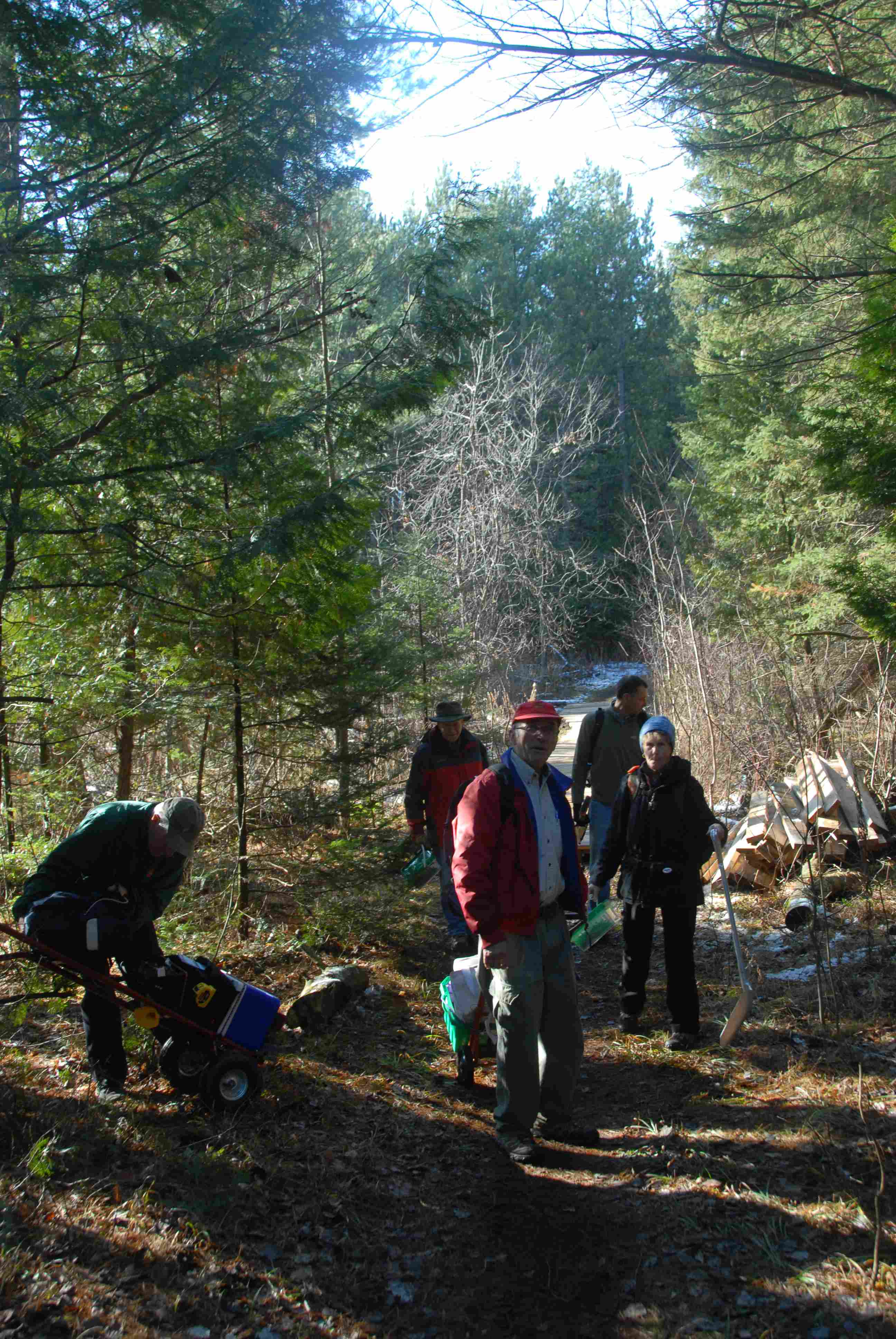 Packing up at the end of a satisfying work day.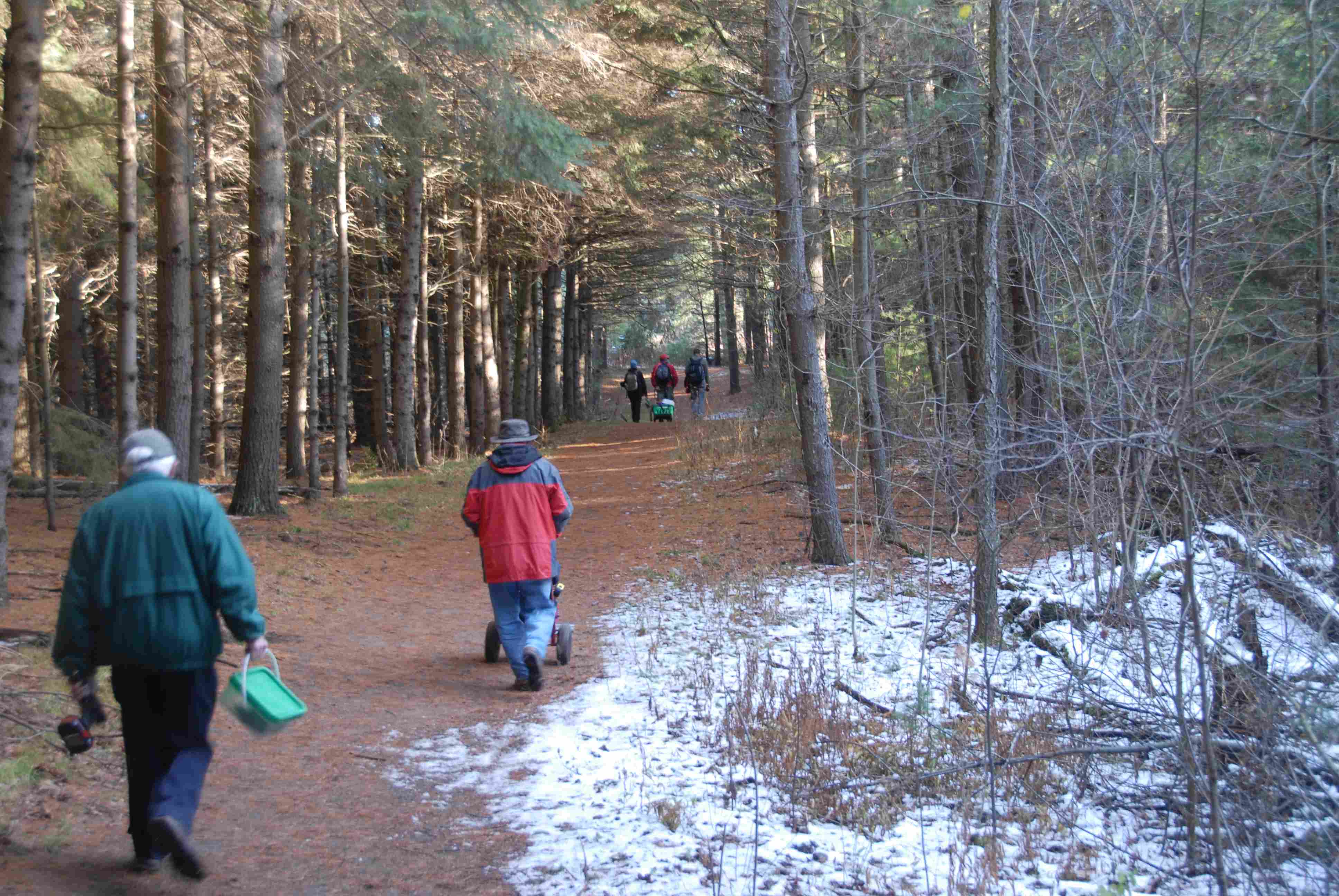 Wending our way back to the parking lot.